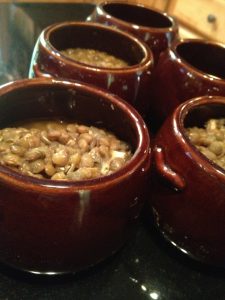 A winter staple.
1 bag lentils – rinsed
4 cups chicken stock
2 chicken breasts with bones
1 tablespoon Wow-A Chihuahua
1 teaspoon ground cumin
1 onion – chopped
1 can Mexican style stewed tomatoes
2 cloves garlic
Cook lentils, chicken stock, onion, garlic, and chicken breasts in a large pot over medium heat. When chicken is tender and cooked and lentils are cooked. Remove chicken breasts and take meat of the bone and put back into the pot. Stir in Wow-A Chihuahua, stewed tomatoes, and cumin.
Cook for another 10 minutes over low heat and serve with crusty French bread.