Mom's Gourmet Artisan Seasoning and Spice Blends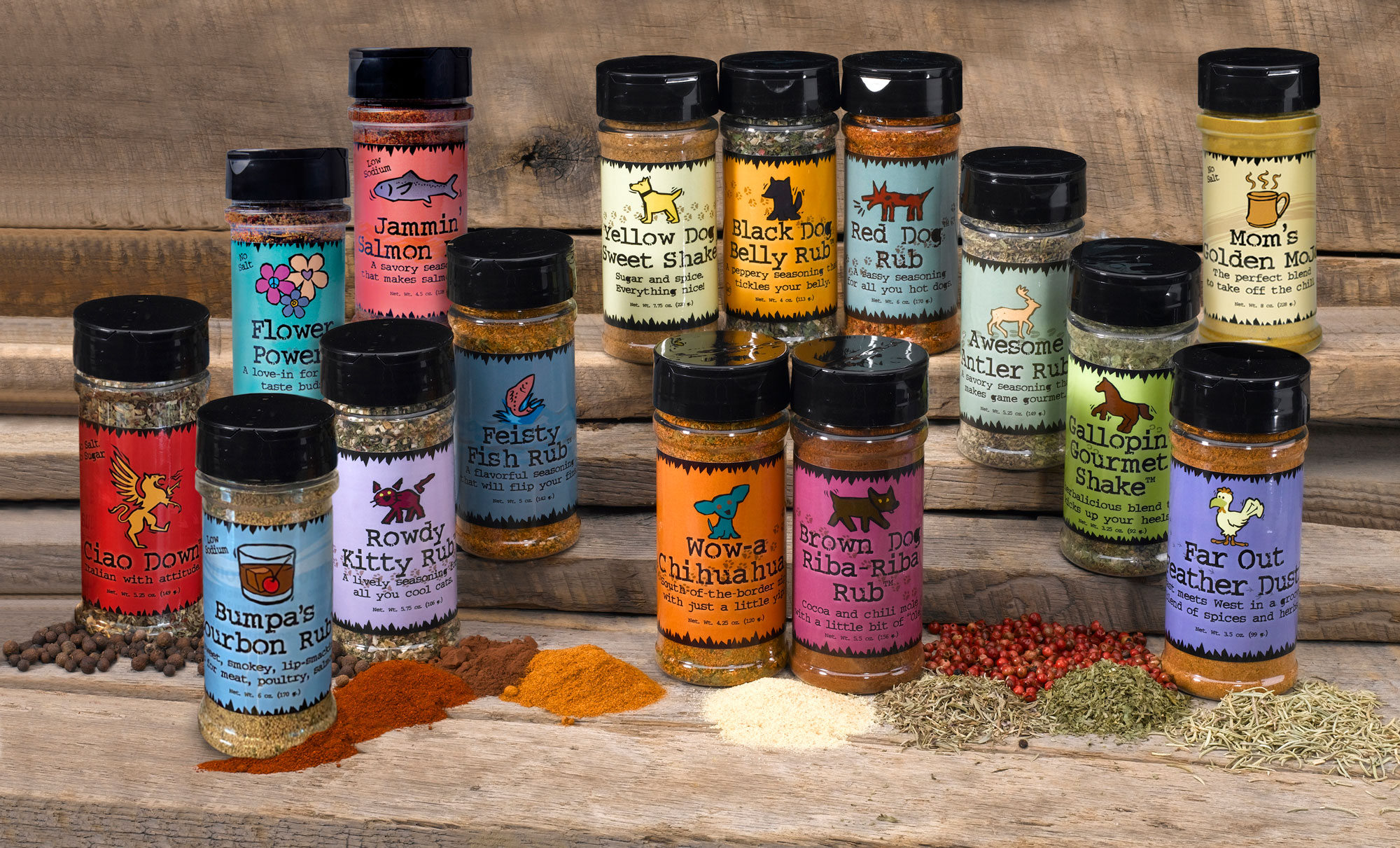 Looking for delicious and healthy spices to cook with? Our dry seasonings and spices are carefully blended to enhance the flavor of meats including steak, burgers, pork chops, chicken, venison, poultry, turkey, game, and fish. For over a decade, we've been livening the shelves of food markets and grocery across the country while enjoying positive feedback from our loyal customers.

Fresh Flavor
The Mom's Gourmet lineup of artisan seasoning blends combines unique and vibrant ingredients unlike any other blends on the shelf. We develop our handcrafted products to help you prepare healthy and flavorful meals. Our small-batch processing and grind-to-order business model ensures peak freshness that redefines the dinner experience.
Quick and Easy
Want a quick and easy dinner tip? Add a little olive oil and Mom's Gourmet seasoning to your next meal. We make cooking fast and easy for today's foodies and time-crunched families. Forget all the prepared foods that are loaded with sodium, sugar and preservatives. Just grab a jar of Mom's and shake and bake. Or, grill, roast, pan-fry, steam or broil for fast, delicious food.
Good for You
Mom's rubs are the healthy, quality seasonings you'd expect Mom to make. We offer no- and low-sodium blends. All of our seasonings are sugar-free (except our Yellow Dog Sweet Shake, which is made with raw cane sugar). And, every Mom's Gourmet spice blend is gluten-free, with no MSG or other "fillers" and "spices."
Fun, Feisty-Looking Jars
Our animal-themed jars add character to any chef's kitchen. The unique packaging and great taste make Mom's Gourmet products excellent gifts for men and women of any age and cooking ability!